'Kathakathayaam kaaranaam… kaaranathil thoranaam' (tales, causes… garland of causes) recited Preethi Bharadwaj, as she navigated by tales about trash, ladies and love in 'Me and My Trash'. More than likely with a cause for each narrative; some we acquired, some we didn't. However it got here collectively ultimately when her head was within the trash can and the rubbish throughout her, and he or she was speaking about how society commoditises ladies, 'You aren't the trash, we're! Atleast I'm.' Ouch.
That was a punch within the intestine. To get there, Preethi mimed humorous tales, poignant ones, tales of affection and god, in a riveting 75-minute dramatisation. The tune, dance, tales, one after the opposite continuous with 10-second blackouts in between, have been in Tamil, English, and Hindi. 
Many theatre artistes as we speak embrace the vernacular, tending in direction of spoken Tamil, and utilizing dialects often, for selection, shifting between languages and the cultures they symbolize seamlessly. This provides a casual intimacy, the closer-to-home variety.
Highly effective presence and voice
Preethi has a presence and a strong voice. The costume was nondescript deliberately — a unfastened black tunic and pants, together with her hair mounted on the perimeters, accessorised by heavy silver anklets and earrings and a giant bindi.
First, it was the bodily trash — an oppaari-inspired unique gramiya paadal, 'Kuppai kuppai kuppai, idha enga poyi veppen'. She emptied a trash can and marked the efficiency space with the contents. Existential questions together with an ethical adopted, 'Naan yaar…. Naatil… give greater than you get.' 
She jumps to her childhood being dressed up as a Japanese lady. In conventional literature and in Bharatanatyam, we use the complimentary descriptive time period 'fish-eyed'. Now it's a 'Fish Alarippu', a gap piece in Bharatanatyam with the addition of the fish image. Somebody eats a candy and carelessly tosses the wrapper within the water, which finds its means into the fish; a fisherman reels within the struggling fish.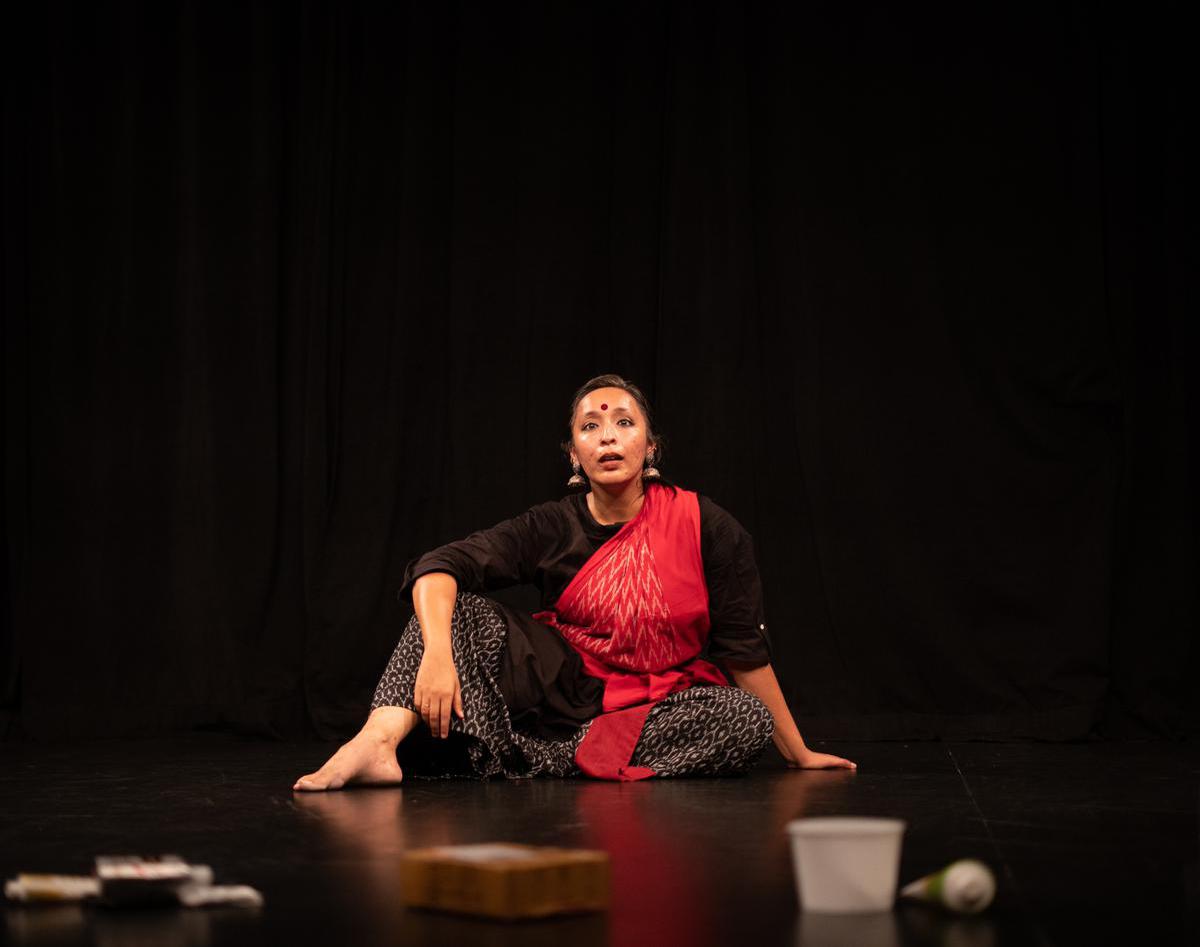 A humourous 'Muruga's Day Out' when Shiva and Parvathi overlook concerning the sleeping Muruga and go away for a photograph shoot. The dad and mom posing with their vahanas hovering, Muruga's adventures on his peacock and an previous woman's (Avvaiyaar) instructions for a yonder lake have been nicely caricatured. The dad and mom discover Muruga and realise that Ganesha is now lacking. Humorous, however what's the purpose right here?
Muthuswami Dikshitar's 'Kanchadalayadakshi' kriti introduced out an irony in society after we worship a goddess, whereas sexually harassing ladies publicly. 
Shades of affection
The subject shifted to like and to spiritually cleaning oneself to supply a pure self to god. Radha needs to merge into Krishna in 'Shyam tori', exchanging outer personas for the time.
Again to the subject of trash with a spoof on the famed matchmaker Seema Taparia. This substitute character, Reema Taparia, seems to be for matches in trash cans. 'The true soul of a boy could be gauged by the money he generates and the trash he generates.' A boy asks to be matched with a woman similar to his mom; this segued right into a narrative of the lifetime of a mom. Can a mom disappear when the kid is prepared? From delivery she takes care of the kid, little snippets of the rising years captured poignantly. As soon as the kid is grown, he needs to unfold his wings; the mom, a forlorn determine, watches the airplane take off.
Once more trash — what can't be separated? Moist and dry waste. She makes use of the rubbish as clothes, cap, masks, and places her head right into a bag, breaking right into a navarasa vis a vis the abused lady — 'fearful of the abuse, laughter is society's response on the neighbour's struggling, disgust is what her household feels, shock that everybody forgets in a short time… Will we be taught? You aren't the trash, we're.'
The script was by Vedarun Rajkumar and Preethi. The present was part of O2's month-to-month efficiency collection introduced by Alchemy Arts.